PogoPlug Mobile Review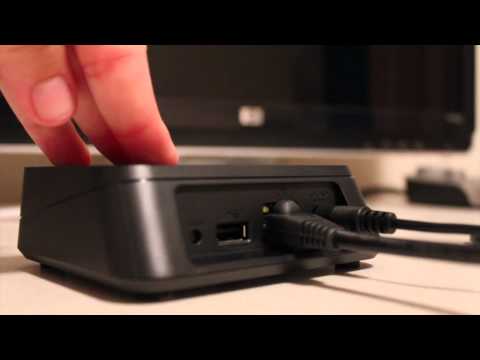 A little while back I reviewed the PogoPlug and loved the device because of its simpleness to use and overall great quality to access data anywhere I go using this simple device.
Since then PogoPlug has released a new device geared towards the mobile users. The PogoPlug Mobile is a small device, much like the PogoPlug but you can use it with your mobile device, including iPhone, iPad and any Android device.
The device is very small and looks like a modem that connects via ethernet to your router to get an internet connection. It's a simple device that looks clean all over. It has an SD card slot for initial storage and can be expanded by a USB hard drive up to any amount.
The PogoPlug Mobile lets you expand your phone's memory without having to do that at the phone level, it's like a virtual cloud for your phone. You can stream pictures, movies and even backup your phone with this. It's all administered by a mobile interface and is extremely easy to use.
They also have free mobile apps for your phone to sync your data and get it from your PogoPlug Mobile.