Review: Cirago USB Hub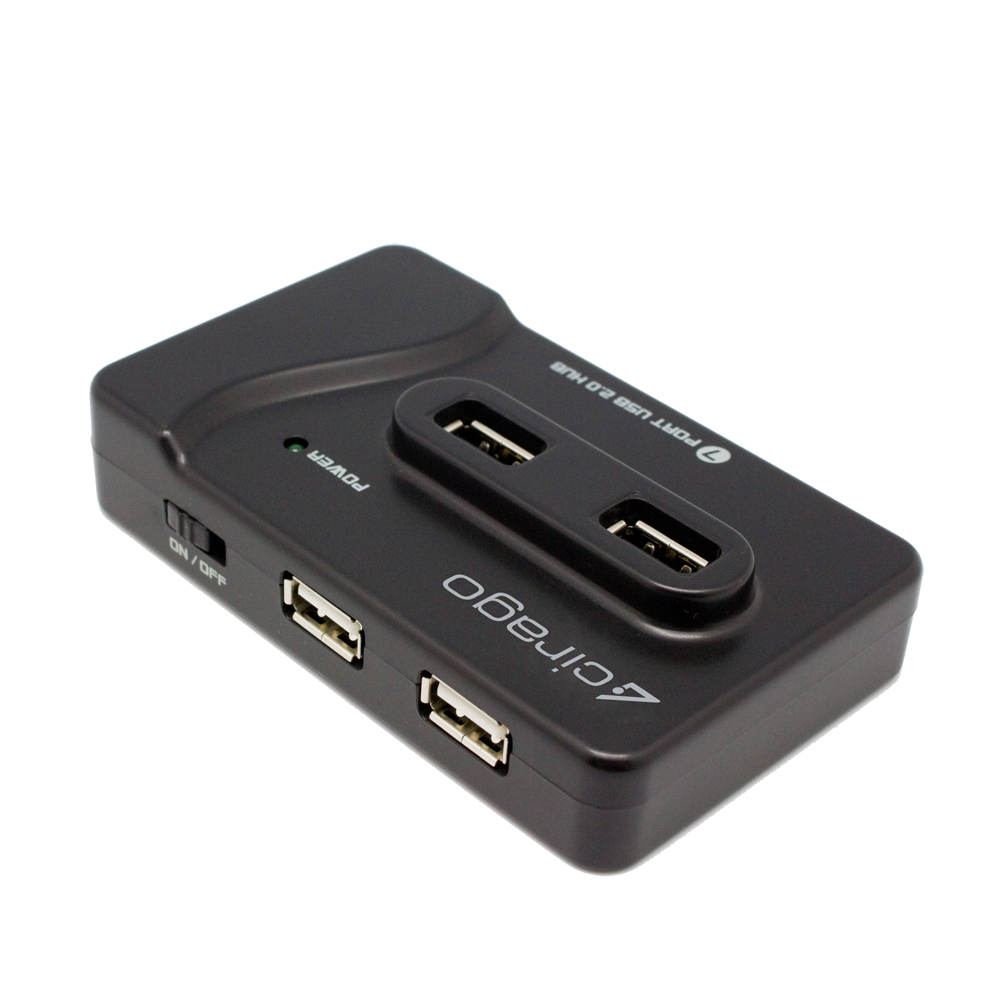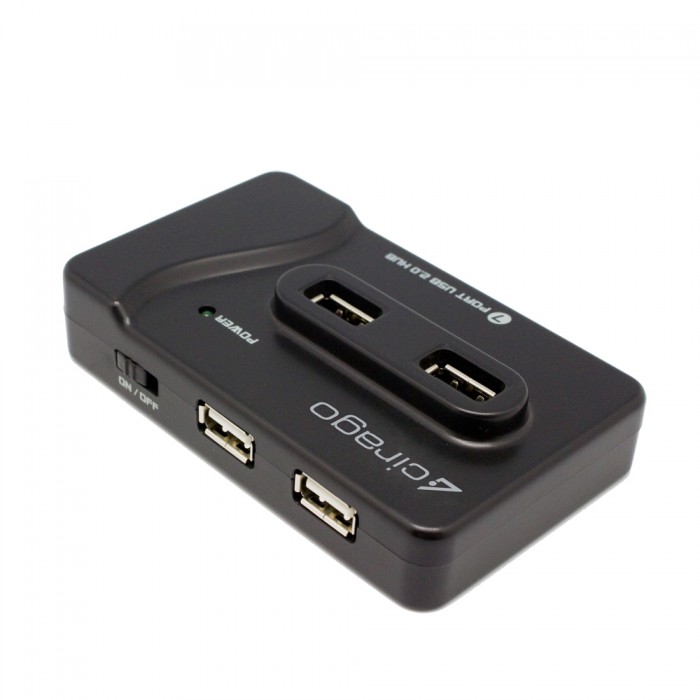 As we have more and more USB devices connecting to our computer, there are many companies that are providing ways to connect more devices to the computer.
Although the Cirago USB hub is not known in the market, it has some specialties.
Included in the package is the USB hub, which has six standard USB ports and one "iPad Compatible" high amperage USB 2.0 ports, an AC input, and a USB-B female connector, an AC adapter to power the USB devices connected to the hub, and a small USB-B cable.
Pros:
Seven USB 2.0 ports: Six standard USB ports and one "iPad Compatible" high amperage USB 2.0 ports

An On/Off switch (which is kind of rare for some reason)

AC adapter included

Non-priority USB input (you can switch out the cable that connects to the computer)
Cons:
Standard USB hub shape

iPad compatible port is charge only (which means six ports are actually useful to connect to the computer)
Notes:
Although the iPad compatible is a charge only port, which can be a downside, the hub is actually useful with things like the raspberry pi. You can power the raspberry pi from the USB hub (using the iPad compatible port) and use the hub to provide additional USB connectivity to the pi at the same time. Plus with a switch, you can quickly and easily switch the pi off or on, which is not available on the pi. In total, you only have one cable connecting to a wall outlet.
Overall, the hub is not the best out there if you are going to use this with a computer, but if you are going to use this with the raspberry pi, this is a cost-effective USB hub to power and expand your credit card sized computer. With a slight modification to the design of the hub, the hub can be advertised towards people looking for accessories for the raspberry pi. Though we found this on sale at Frys a while ago, you can get one from Amazon at around $17.