Ripple Training Callouts for FCP X [REVIEW]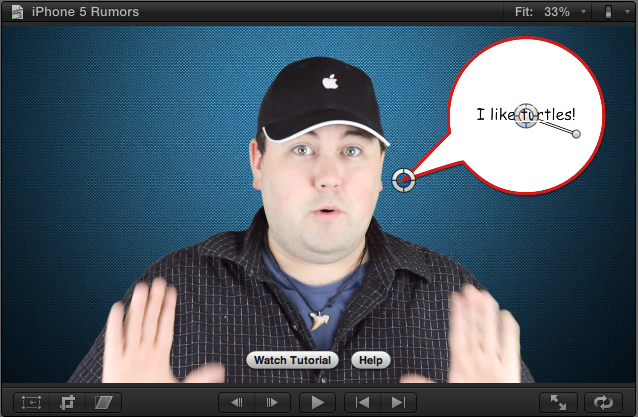 Video editing can be either incredibly simple or terribly complex. Doing simple things like adding a speech bubble here or a magnification there takes time and patience as you manipulate your video editor and special effects programs.
What if there were a plug-in that gave you a stunning array of options to not only add arrows, thought bubbles, and other helpful graphical titles to your video, but to make picture-in-picture and magnification of specific parts of your video easier? There is, and it's called Callouts by Ripple Training.
What Callouts Does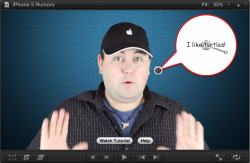 Callouts is a set of title tools that enable you to add checklists, arrows, magnifications, dynamic labels, and unique picture-in-picture elements to your videos faster than you could if you were creating these elements yourself. It's intended for use in instructional videos and other areas where the subject itself needs that little something extra to make it stand out.
You could even do things like place a thought bubble over someone's head with either a witty thought or a video of some other scene they might be thinking about. The whole process takes seconds, not minutes or hours. This makes it a lifesaver in the editing room.
Titles Available
Animated Text – This title creates a fully customizable animated bit of text when and where you need it in the video. You can choose how it animates in, out, and virtually every aspect of it in the mean time. It's basically an improvement on Final Cut Pro X's built-in animated title options.
Arrow – When you want to point something out (such as directions while driving or a specific element in the shot) this is exactly what it says it is. It's an arrow that enables you to enter a label. You can place it anywhere in the shot and at any angle. Want it to sit on the street as if it was laying there at an angle? You can.
Bubbles – Talking, shouting, and thinking bubbles are available to you. You can change how they look, point, and even how they animate into the shot. If you wanted to, you could use a drop zone to add a video element to the bubble to make the scene even more interesting.
Callout-Arrow – This title is perfect for walkthroughs and tutorial videos. It adds a thin arrow pointing to a specific place on the screen which you can label.
Callout-Circle – This is a lot like the arrow, except it ends in a circle. I love to use this element when pausing live action videos and pointing out something out of place or otherwise easy to miss.
Checklist – Everyone loves a good checklist, and this title makes it really easy to make one.
Connect the Dots – If you're panning over a map and want to point out a path traveled, this title does it in a snap. It includes circles pinpointing different stops in the trip and a dotted line connecting them to form the path. You can, of course, modify this to make your path as weird as you'd like.
Encircle – Sometimes, you just want to have a handwritten circle around something. It makes it easy to point out specific lines in a page or a particular action on the part of one of the subjects in your scene.
Glossy Shapes – Want a glossy hand, heart, mouse pointer, pill, or some other shape in your video? This is the title you'll be looking for.
Magnify – Magnifying a specific area of a screen is a handy tool to have when you need it. This one enables you to magnify as a standard circle, an actual magnifying glass, or a set of crosshairs to create an element much like someone looking through a scope.
Pointer – You know those signs that point you in a specific direction and tell you what's going on in that direction? This title does that, and does it quite well.
Shapes – Unlike the transparent circles featured in other titles, this title is exactly what it says. You can choose a round or rectangular shape and create a sign-like element within your video.
Where Can You Get It
You can pick up a copy of Callouts by Ripple Training on its website here.
The price is $49, which is actually quite low for a professional-grade Final Cut Pro X plug-in. There are a number of commercial uses for this title set including: commercials, pitch videos, sports, tutorials, demonstrations, and home movies.
I'd definitely recommend it to anyone out there that could use some of these elements in their productions.