Shazam Updates To Recgnoize Any TV Show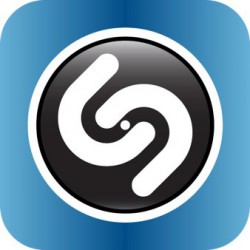 Shazam, a popular music tagging service, announced that it is expanding its identifying and tagging service to include TV shows on any channel. Shazam says that the TV identifying functionality will help you know what music it is playing on the TV show as well as the actors on-screen and more.
Before, Shazam allowed users to tag music as well as sponsored TV shows and commercial. With the expansion, users can now tag any TV shows and know about the music, actors bio from IMDB, trivia, latest tweets from the show, and post a tweet from the app. Based on reports, Shazam built a room full of servers to monitor the 160 popular TV channels in the US.
Shazam noted that 54 percent of users were using Shazam to tag things on TV, and "hopes to do more work integrating specific TV shows and contextual content around them."
The other apps that allows TV tagging functionality is Yahoo's IntoNow for iOS and Android and ConnectTV for iOS and Android. Within the Yahoo's IntoNow, users can find facts, as well as detailed photos participate in polls and trivia synchronized with the show through a new feature called Content Sync. In ConnectTV, users are able to sync with all your favorite shows, sports and events, share in-your-face plays, and participate in trivia and polls. Currently, some local television markets in some areas have been showing commercials of ConnectTV with their station bug at the end of the commercial.
In addition to the expansion of the app, Shazam said that the company has 250 million users and making it one of the top ten most downloaded app since its introduction in 2008.