Tech Theory Live 005: How Much Of A Klouchebag Are You?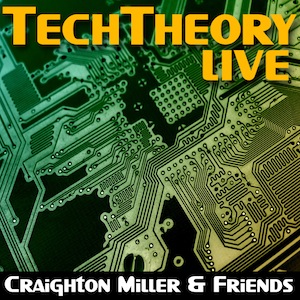 Microsoft and Facebook announce a patent agreement, Google released Google Drive, Netflix goes after HBO for their service, and we learn what a Klouchebag is. These stories and even more questions posed in the podcast this week. We talk about the weeks hottest tech news ranging from the Google Drive release to companies being sued left and right by different companies.
Tech Theory Live is recorded from a Google+ LIVE Hangout where you can watch us live every Saturday at 5PM PST on Google+ which is hosted by Craighton Miller.
Hosts:
Show Links:
Download MP3 file or watch it below:

[via TechTheoryLive]