100 Cameras in 1 for iPhone and iPad [REVIEW]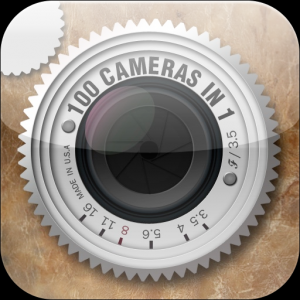 Photography is my great passion and I love taking photos where ever and when ever I can. From one of my favorite photographers Trey Ratcliff comes 100 cameras in 1. A photographers playground of filters and effects you can customize photos to you liking and share them with the world via the most popular sharing services, even Instagram.
This applications comes in versions both for the iPhone and the iPad.
At first glance, 100 cameras may seem over whelming and might cause confusion. But, the effects are sorted into different zens, based on the mood of the filter and what it does. There's is no shortage of filters in this app and range from the most simple like a nice soft color overlay to a more complex filter that pops out at you. One of the best parts about the effects that I've found. is that you can layer the effects which you can't do with any other filter application.
With this app you truly have full range o taking a simple photo and customizing it into a masterpiece by building up creative filters to make that image shine. For anyone interested in Instagram and who loves photography this app is key to exploring your creativity with your iPhone or even your iPad.
When you're done editing your photo, you can send it to some of the most popular photo sharing services like Facebook, Flickr, SmugMug, Dropbox, and even Instagram. Not to mention that application does save to your camera roll so other applications ca see it as well.
Both the iPhone and iPad versions of this app are enabled to bring out full use of the retina display on both the devices and only cost for each version, $0.99. With the quality of this app and all the features that come jam packed into it, why wouldn't you pick up this app from the app store today and check it out.