Tech Theory Live 006: Not Another Apple Episode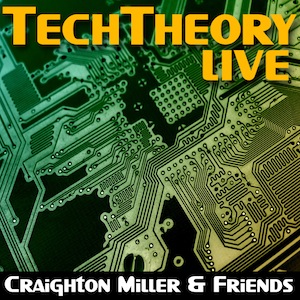 Apple news dominated the feeds this week with iOS 6 and the company supposedly ditching Google Maps for their own application. We talk about the latest iPhone rumors and what Apple is doing to expand the functions of iCloud. Next we take a swing at Windows 8 for not supporting DVD codecs and blocking Mozilla Firefox from use in Windows RT. Do you think that the new $100 Xbox 360 is a deal? Think again, we break down the costs and break down where you'd lose money. Then we talk about Google+ and how Hangouts aren't really that awesome. All those stories and more on this weeks podcast!
Tech Theory Live is recorded from a Google+ LIVE Hangout where you can watch us live every Saturday at 5PM PST on Google+ which is hosted by Craighton Miller.
Hosts:
Show Links:
Download MP3 file or watch it below:

[via TechTheoryLive]