Temple Run 2 [REVIEW]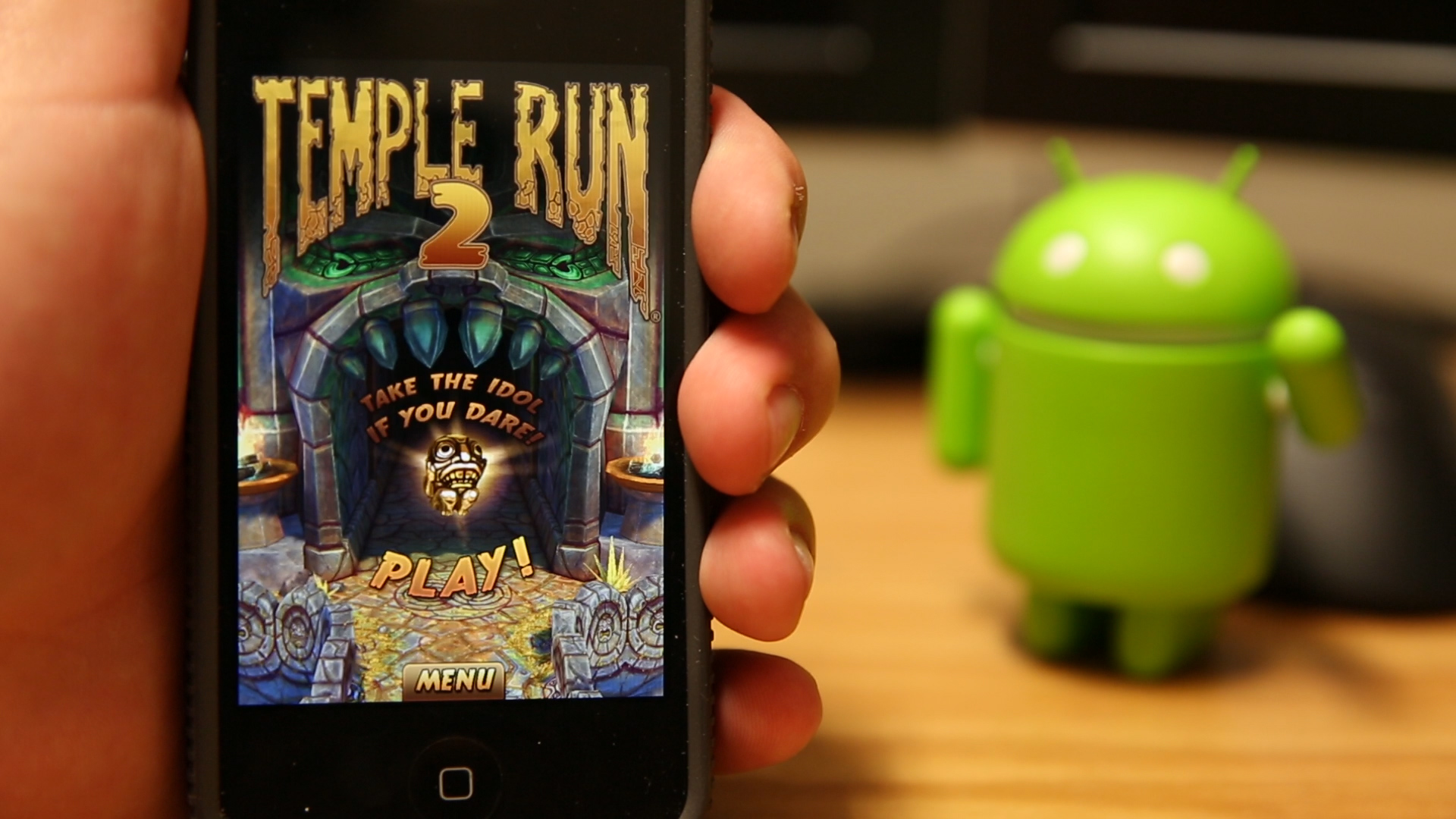 The widely popular Temple Run game is back with a second more enhanced version, Temple Run 2. Overall the game has enhanced graphics and more obstacles to keep you going.
With over 170 million downloads of the original Temple Run game, it's quite a popular success. The original version had lower quality graphics and focused on running directly behind the character. While the game was great, it lacked at first with power ups and variety throughout the game. The developers of course listened and made the game even better.
With Temple Run 2 we have enhanced graphics, a new environment that you are running though and more obstacles. The game overall has a better feel to it and definitely looking much better than version one. With more obstacles and better power ups the game is a major improvement over the original. Did I also forget to mention the monkey that is chasing you is much bigger?
While the game feels and works better than the first version, there is still a few short comings. The first a huge issue is the major crashing, while testing this game on my iPhone 4s I found there to be many issues with the game suddenly crashing. The developers might have this fixed in an upcoming version but for now you'll have to deal with the crashing.
The game is free and totally worth a download from the iTunes App Store.