Tiffen Dfx 3.0 Video/Film Plug-in Review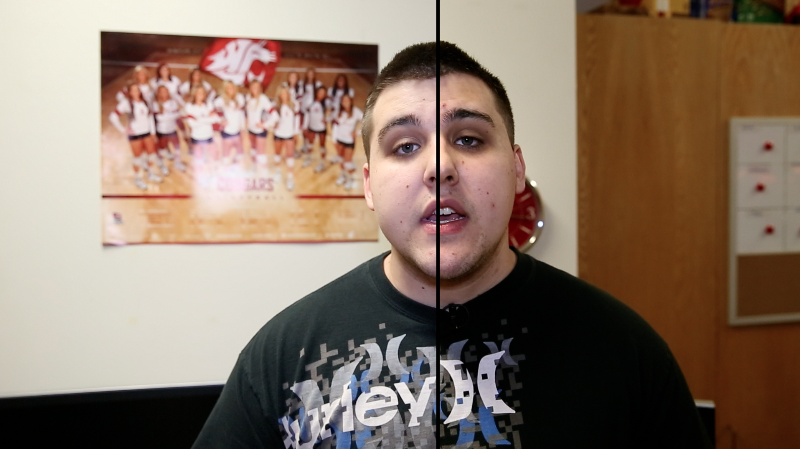 Tiffen makes some incredible products that appeal directly to professionals and enthusiasts in the world of multimedia production. With a variety of products ranging from hardware stabilization rigs and lighting to software intended to make mastering raw footage as simple as clicking your mouse, Tiffen has a reputation for being a one-stop-shop for videographers and photographers alike.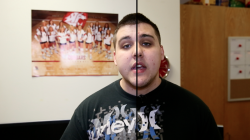 When the opportunity to test out the new Dfx v3 Video/Film Plug-in pack from Tiffen came my way, I jumped at it. Tiffen's software offerings have always been geared towards the professional, and its higher price points certainly support this fact. That said: I've long found its offerings to be appropriately priced when you consider the high requirements many professional editors have. Quality, reliability, and efficiency are key to creating a plug-in that can be integrated seamlessly into an editor's workflow. Tiffen certainly did not fail to deliver on this promise with its Dfx v3 Video/Film Plug-in set for Final Cut Pro X.
Not Limited to a Single Editing Platform
Tiffen's Dfx v3 plugins aren't limited to a single operating system or editing program. In fact, Tiffen has developed a way to have the same excellent effects available for Final Cut Pro X users available in Avid Editing Systems, Adobe Premiere, and Adobe After Effects.
You will need either a Windows-based PC or a Mac in order to use these plug-ins as they will need to be installed as a system program.
Below is a detailed list of system requirements (source).
Tech Specs / Requirements


Adobe After Effects CS5 and up
Adobe Premiere Pro CS5 and up
Apple Final Cut Pro 6, 7 and X – Apple Motion 5.0.3
Avid Symphony, Media Composer, Newscutter, Xpress Pro

Windows:


Windows XP, Windows Vista, Windows 7, Windows 8
1.0 GHz processor or faster
Intel or AMD processor
1GB RAM (2 GB+ recommended)
1GB available disk space for caching and temporary files
Open-GL capable graphics card
Display with 1280 x 1024 resolution or higher
Three-button mouse
Wacom Intous 3 and 4 support

Macintosh:

Mac® OS X 10.6.x – 10.8.x
Macintosh Multicore Intel® processor
1GB RAM (2 GB+ recommended)
Wacom Intous 3 and 4 support

* Tiffen DFX must be installed on the same machine
Effects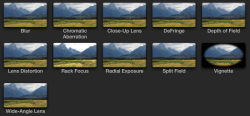 There are ~120 different video effects you can apply to your clips through the Dfx plugin. Many of these effects are similar to those built-in to Final Cut Pro X, but offer you an extended array of settings and options to customize the look and feel of your video. The Color Correction effect is very well suited for projects that require some fine-tuning during the color correction process. This effect takes what Final Cut Pro X gives you by default and extends your control to even the most minute detail.
A large selection of light effects allow you to add basic lighting changes which can impact the look and feel of your video. For example, adding a rainbow to a landscape scene can be a subtle, but aesthetically interesting addition to an otherwise stale clip. You can also create the effect of someone standing in front of a window or near a fireplace just as easily using some of the included effects in Dfx v3.
Tiffen may not have organized this set of effects to completely replace the built-in video mastering tools included in your video editing program of choice, but it comes pretty close. I found myself quickly preferring the Tiffen Black and White effect over the one included in Final Cut Pro. It gave me just a little more control over how the scene looked to create either a more romantic or dramatic look. Artificial aging of video (for scenes that look back into the past) was also surprisingly easy.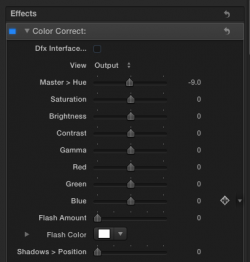 That said: the casual editor may not find the nearly $600 price worth it if they only rarely use video effects in their work. There may be one or two effects in the bundle that are used all the time and another 100+ that sit on the shelf gathering dust.
Overall: I found Tiffen's Dfx v3 plugins to be extremely useful in cases where a shot needed a little something extra to set it apart from the rest of a scene. The drag-and-drop functionality inherent in FCP X was not lost on Tiffen's developers as the default settings for each effect are generally spot on with what you might expect. Descriptions are accurate, and effects are well organized into a series of categories. Even as a first-time user, there was nothing about these plug-ins that were confusing or otherwise unsatisfactory in terms of workflow.
The exclusive effects are really quite good. I found Color Shadow to be especially fun to play with, along with Pencil which turns your video into a pencil drawing. These effects might sound simple and consumer-oriented on the surface, but their performance and customization features are anything but.