Twitter In Talks To Acquire TweetDeck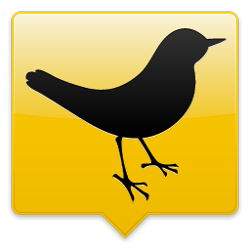 It seems that Twitter is in talks to purchase TweetDeck for $50 million.
TweetDeck is the most popular third-party application for Twitter, available on the desktop, iPhone, iPad and Android devices it can be found everywhere. It's handy when displaying your Twitter News Feed, Mentions and Direct messages all in the same app without having to switch windows. Even importing and posting to Facebook, TweetDeck is a powerful client that also supports MySpace, LinkedIn and Foursquare. TweetDeck is the one-stop-shop for all social networks.
The company is based in the United Kingdom and is only made up of 15 people who power the company. When searching around, there is no concrete number of users that use TweetDeck. But judging by their immense popularity they seem to attract the power users in social media.
This flood of information comes only a day after UberMedia, the creators behind Echofon and Twidroyd announced that they are working on a Twitter competitor that will serve the same focus as Twitter.
Both Twitter and UberMedia are fighting for control of TweetDeck and have both made substantial offers for the small company. Since the announcement of the Twitter competitor both have kept their lips sealed about any sort of acquisition or purchases.
If Twitter was to acquire TweetDeck, that would take a big hit to UberMedia who is looking to bring most of the users of TweetDeck to the new service. Which ever way TweetDeck swings, there is a lot to lose and a lot to gain. This deal could impact the future of Twitter if TweetDeck falls in the wrong hands.