Twitter Updates All Twitter Mobile Clients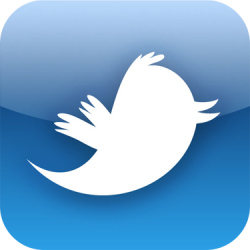 Twitter announced today that they've updated all of their mobile clients with new features and have even brought back some old ones. With the update of the iOS and Android app updates, Twitter brings back some of the most high-demanding features.
Both of the app feature:
Swipe Shortcut: This shortcut features easy ways to access options for a tweets to retweet, favorite, favorite, share, or view the users profile, all without leaving your timeline.
Find Friends: This feature uses your contact list to scan your contacts to find people. This new and highly requested feature was brought to both platforms.
Twitter for iPhone features exclusively:
Copy and Paste: Twitter returned the ability to copy and paste the text of Tweets and user profiles. Just press and hold to copy the text.
Link Sharing: Twiiter has worked in new features that allow for sharing Tweets via email, read later services, and being able to copy the link.
Direct Messages: Twitter updated the design for Direct Messages and returned the ability to mark all DMs as read. Simply tap the check mark in the lower right corner.
Font Sizes: Twitter now gives the ability for users hard at seeing to change font sizes.
Twitter for iPhone features:
More Devices: Twitter has expanded Twitter for Android for more devices. Those supported devices include Ice Cream Sandwich, Kindle Fire, Barnes & Noble NOOK Color, and NOOK Tablet. All of which will be available in their respective app stores by February 23.