Verizon iPhone Finally Launched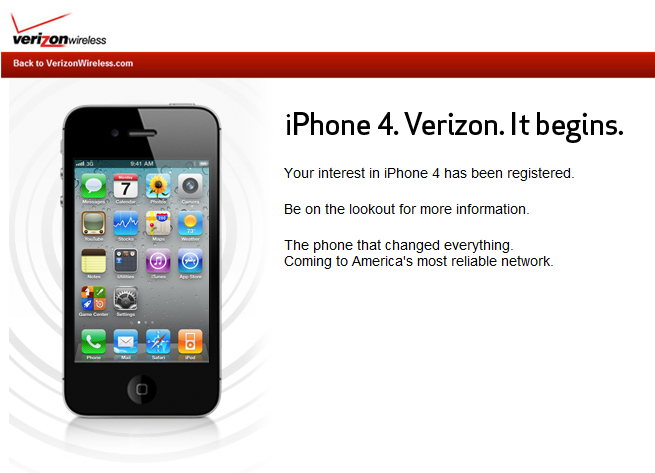 Finally, after all the rumors, hints, and leaks todays special press conference by Verizon at a New York City center, Verizon confirmed that they will be carrying the iPhone 4 starting next month.
Verizon's COO Lowell McAdam and Apple's COO Tim Cook too the stage today in New York and announced this momentous occasion. The choice is finally here for iPhone users to pick between Verizon and AT&T. Like we stated in an earlier post the iPhone 4 will connect to the Verizon's CDMA network and will contain all the same features as the AT&T iPhone version with high quality camera, A4 chip, and retina display.
Lowell McAdam and Tim Cook announced that the iPhone 4 will be available February 10, and a 16GB iPhone 4 will be $199.99 with two-year activation and data package. If you want the 32GB version be prepared to fork over $299.99 which is about the same price as the existing AT&T phone.
Starting February 3, existing Verizon Wireless customers can begin their pre-order, with everyone else having to wait until February 10 to pick up their new Verizon iPhone. For existing customers, you can click here to learn more information.
The only biggest difference for Verizon network customers is that Verizon customers can use their phones as a mobile hotspot.