Windows TV Coming To A TV Near You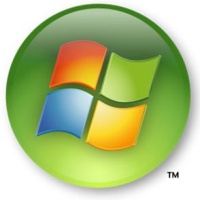 It is here, this week is the kick off of CES (Consumer Electronics Show), this massive show case is where companies go to get seen and release their new products. One company has always been the center of CES during the keynotes and really giving the show a big boom. From our reporters that are currently at CES they tell us Microsoft will be unveiling a new set-top Microsoft TV box to compete with Boxee and Apple TV.
These Microsoft TV boxes is reportedly being run on Microsoft's Windoes Embedded platform and use the familiar Windows Media Center interface. Microsoft is getting on the band wagon, so to speak, and offering up a inexpensive set-top box to bring interactivity to your television.
Although, these Windows TV boxes are going to be announced officially at CES, we've seen Microsoft showcase them over the last couple of months. Their astounding interface and cheap price is sure to turn users over to a new platform.
Windows Media Center, which comes with the higher versions of Windows 7, is a neglected application of the Windows application family but it is going to see new light with a dedicated platform for it to run on.
Microsoft's new set-top boxes offers an amazing experience that out preforms Apple's Front Row any day. Again, these are only what we are hearing for reporters at CES, their price set will be that to compare to the $100-$200 boxes already out there.