YouTube Founders Acquire Delicious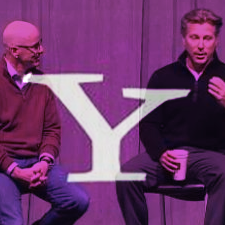 YouTube founders Chad Hurley and Steve Chen has taken a step up today and took Delicious off of Yahoo's hands for them. They will restructure the company and eventually merge it with their current project AVOS. The failing social bookmarking service has been dumped into another companies hands yet again.
In a FAQ session the new owners want to make it clear that all data and users will be preserved and the service will not change much, they will be "add new features and grow the service overall." The new team seems to be planning for the bookmarking service to take off again. The new owners have also graciously allowed users to let Yahoo! transfer bookmarks to the new owner before the total move is complete this July.
The surprising acquisition comes after months of speculation about what the future of Delicious holds. We already knew that Yahoo! has looked to sell but has not found a buyer. There was a rumor a month back that Delicious was sold for $5 million, this only a fraction of what it was bought for, the terms of the AVOS deal have not been released.
The sale of Delicious should be a big burden off of Yahoo's chest, although most Delicious users have remained loyal it isn't enough for the company. In the hands of Chad Hurley and Steve Chen we can only guess what is to come of the service and how it fits in the larger plan of the two.