YouTube Hit 4 Billion Views Per Day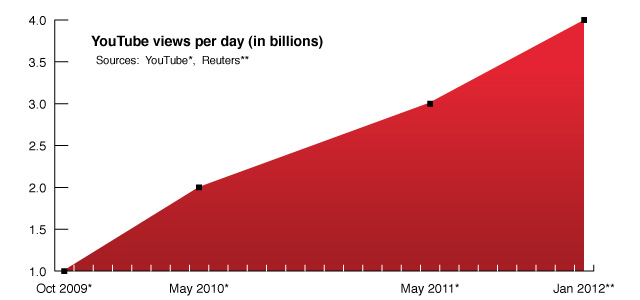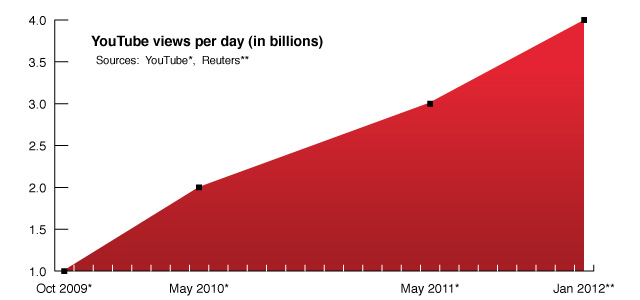 The popular video sharing site YouTube has amazingly hit 4 billion, yes billion, views per day. Over the past eight months that's a 25% increase. If you look at it, YouTube has over 60 hours of video uploaded per minute.
Back in May of 2011, YouTube released stats showing 3 billion views per day on its sixth birthday. Back then, it was an increase of 50% over the last years stats. At the time of the release of the data YouTube gave an example of every U.S. resident watching over 9 hours of video per day.
Even with all of these videos being uploaded only about 3 billion of them per week are enabled to make money. As Google releases these stats on behalf of YouTube they make note that they want to focus on partners and content deals moving on in the future.
In a blog post released today from YouTube, they show off a video and website called One Hour Per Second to symbolize that for every second in the day, one hour of video is being uploaded.
This is a huge milestone for YouTube as they keep growing and growing becoming the number one in the world for video hosting.
[via YouTube Blog]