YouTube To Start Testing Streaming Service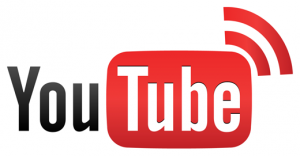 YouTube released earlier this morning that they will be beta testing a two day trial of a new stream platform. This service will enable broadcasters to stream directly to their YouTube channel for all to view.
YouTube has been putting their foot in the door already with live streaming. Previously with YouTube Live, U2 Concert, and oddly enough the Indian Premier League cricket games. As we've seen, this platform is very powerful and lives up to what YouTube is planning to do with it.
YouTube is now bringing a TV like experience to this popular video outlet. With a very vast audience YouTube's streaming platform is going to be a big hit with in the YouTube community. It's also simple enough to use it when YouTube finally releases it is simple to get setup, all it requires is a webcam or USB/Firewire camera to stream.
YouTube is warning though that the platform is stable as it is and might contract a couple bugs on the way causing some trouble. They will be also testing a live comment feature as well so users can interact with the stream.
YouTube will open this streaming platform to four content users: Next New Networks, Young Hollywood, Rocketbook, and Howcast. These services have a set schedule of when they will stream and that can be found below.