Affogato Coffee - App of the Week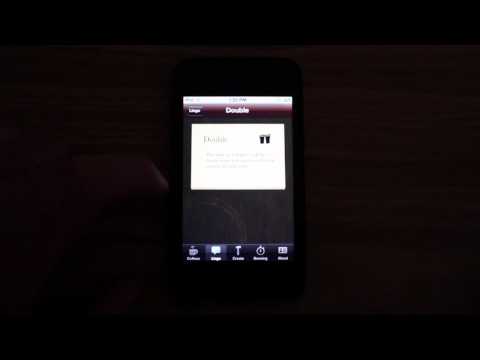 If you're a serious coffee lover like me but don't know all the lingo, check out this coffee app that will get you up to speed and make you look like a pro at Starbucks or your favorite coffee shop.
The Affogato app features four sections ranging from the types of coffee to how to brew the perfect cup of joe.
The coffee section has a list of every coffee known to man, you can click on the type of coffee that interests you and the description and what's inside shows up so you know exactly what's in what you're ordering. The coffee section also features how to pronounce the types of coffee, so if you like me and can't name them all properly.
The lingo section teaches you all about the special language that is coffee. From knowing the difference between a Quad and Single and what exactly is a Doppio, you'll find your answer quickly in this section.
Under the create section you'll become the coffee making expert and see how to make that perfect cup of coffee that you get at Starbucks, from making Eggnog Coffee Punch for the holidays or my personal favorite a Mocha, you could brew your own coffee daily for a fraction of the price you spend at Starbuck.
Last, we have the brewing section to learn how to brew the perfect cup of coffee each time.From a simple French Press to a Vacuum Brew it has everything you need to know about brewing your cup of coffee.
Check it out in the iTunes app store today: http://ou.gd/affogato