Brightkite Kills Its Check-In Service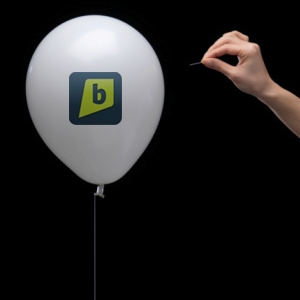 Check-in services are about to take a big hit. Brightkite kills its check-in service to make way for group texting. This announcement comes at an almost surprise for its users.
Although Brightkite may have given us a hint back in September that they'd likely be partnering with another major check-in serive. They happened to make a very big statement within their announcement that swept users away, "We pioneered the check-in several years ago, but as we've said believe it is now a commodity. Expect to see less and less emphasis on checking in on Brightkite, and associated streams of user content. Where appropriate, we'll support checking in to third party services like Facebook and Foursquare."
One week from today, Brightkite kills its check-in service. There has been no mention about partnerships or what is going to happen in the way of check-ins, but they took time to note a location based design in the new strategy.
In the company blog they make a point about what happened for the service:
Starting from 17th December, you can expect to see the check-in/posting and streams functions start to disappear from our apps and sites. These features were the defining element to our company 2 and 3 years ago, but we no longer believe they are sufficiently unique or defining to be our focus, so we are dropping them.
Brightkite has been nice enough to let you save your old check-in data by following this link. Your last 1,000 check-ins will be available up until December 31, when Brightkite plans to delete all check-in data.
A new evolution is emerging from Brightkite, who will mainly be focusing on the success they've had with group texting. Their ongoing goal now is to be "the default text messaging application on all phones."