Google Play Gift Cards In The Wild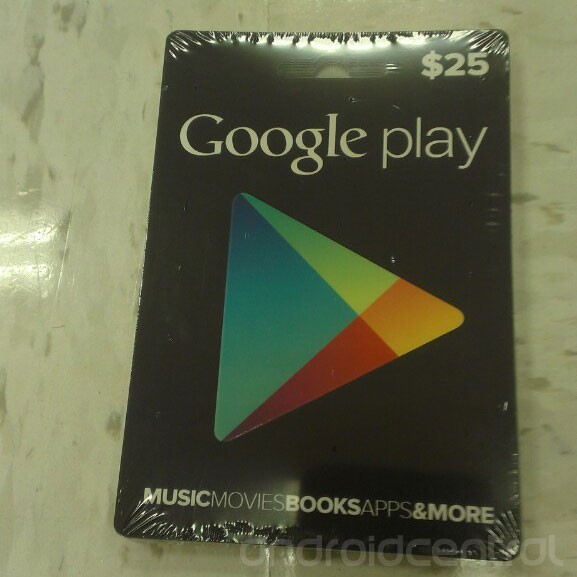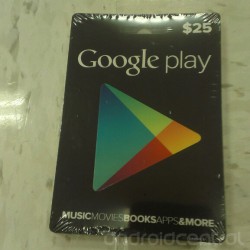 While iTunes has gift cards for their content/app store, Google did not have any form of gift card service. The best was to use a prepaid debit gift card (which sometimes has problems with some retailers). That is about to change.
Last night, Google updated its Play store, version 3.8.15, to support wish lists and allow gift cards. Now, AndroidCentral has uncovered images of the proposed Google Play Gift cards. The gift card has the Google play logo and clearly says Google Play in the outer wrapping and has a subheading on the bottom of the outer wrapping stating "Music Movies Books Apps & More". Based on the images, Google will be offering the gift cards in a $10 and $25 denominations, with more options likely to follow.
The release of the gift cards has to do something with the Nexus 7. As you might know, the Nexus 7 tablets are selling well, even at times Google cannot produce as much as the demand and temporarily stop taking orders.
As of right now, it is unknown on the availability of the gift cards. It is likely to be available in US lager retailers that sells many gift cards like Best Buy, Target, and Wal-Mart. Though on an international release is unknown. It is also unknown when the cards will hit the retail stores, as the location of the images taken are unknown (it could be in a distribution center, or retailer stockroom). Though it is likely to come out soon, hopefully before the holiday season.