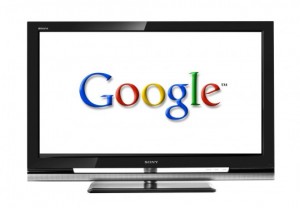 Google has finally announced their newest product out the doors, Google TV. But with the release today people have many questions still on what it is and where and how it will be available to you. I have scoured the web finding all the answers to my questions and thought I'd share them with you because 9 times out of 10 people have the same questions.
Blueprint For The Future
Starting today at the time of the announcement developers can start to work on Google TV
Sometime in fall 2010 Google will release Google TV in the U.S. only
Google TV enabled Andriod devices will launch early 2011
Google TV API will be officially released in early 2011
International sales of Google TV and Google TV products will start sometime in 2011
Summer of 2011 Google TV will turn Open Source
Facts You Should Know
This is much more than any Apple TV or other web TV device. It is bringing rich media to the TV.
The system running it will be Android based with Google Chrome integrated.
A fast internet connection is recommended, depending on the content you want.
Google TV will be able to be controlled by your Android devices.
Many of the apps for Android devices will be able to used on Google TV.
Google does away with the "guide" format making it a custom interface.
What You Should Look For
At time of release Sony TVs will integrate Google TV hardware
Hardware will be only available at BestBuy
There is no service fee, once you buy the hardware it is yours to use free.
Google TV has far off plans to work with the Playstation
So there you have it , hopefully this answers your questions about Google TV and will help excite your interest with Google TV, I know I will be waiting at BestBuy to buy one, will you?