Twitter For iPhone Released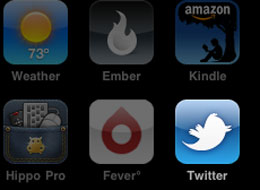 Some time yesterday in the Apple App Store, Tweetie 2 for iPhone disappeared. As suddenly as it was removed its replacement, moved in simply titled Twitter, which is now available.

This news and app comes from about a month after Twitter acquired Tweetie from its developer, Loren Brichter. Some of the major highlights include it being a free app and now being considered "version 3.0."
Unfortunately there is no iPad support and Twitter formally named Tweetie, has remained relatively unchanged from its prior condition of release. Now that isn't to say that's not a bad thing, Tweetie was one of the best Twitter experiences for any platform.
Here are some major highlights from the newly re-branded app:
You can use the Twitter app without an account. To check on the latest people tweeting.
In this app you can sign-up directly from the app complete with user-name suggestions.
The main action bar has been reformatted changing it around so the most popular commands are at easy reach.
The search results also include Top Tweets.
With Twitter aquiring Tweetie, Twitter raised the bar of its developer community. So does this means for other developers applications? Twitter has announced several times that it needs an official client to expand and improve basic user experience. Earlier this month, Twitter for Android was released and RIM launched its own Twitter application for the BlackBerry. This means that the three top smart-phone platforms all have official Twitter clients.