Logitech G700 Wireless Gaming Mouse Review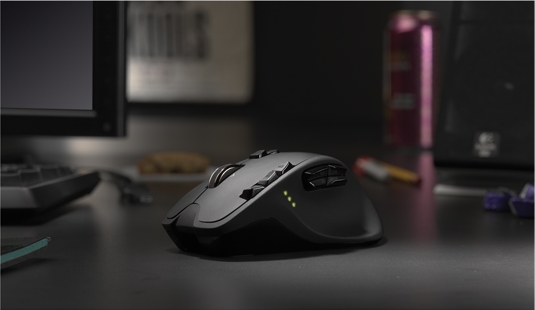 When you work or game at your computer, it's always important to have proper hardware as not to put pain on yourself. One of those is your mouse, having the correct mouse can mean the difference between that winning sniper shot or getting blown up in a game. Today we're looking at Logitech's G700 wireless gaming mouse.
This mouse is excellent for gaming and all around every day use, it has lots of buttons to configure on a per game basis to make sure you have the right button at your finger tip. The mouse has a very high DPI camera for precision gameplay and mouse movements.
With the included software you can set up different profiles setting different DPI settings to change how fast the mouse moves across the screen. Included with that, you can set these profiles as quick access profiles and switch them with a button on the mouse for quickly using different profiles. For example, I have two different profiles setup one profile makes my mouse high speed and one profile has the mouse going slower for more precision.
As I mentioned, this mouse is wireless but comes with a convenient cable that plugs into the front of the mouse to charge the mouse while using it. Inside of the mouse comes a single rechargeable battery that powers the mouse for at least a full days use.
One of the downsides to this mouse is the battery life, being run by a single AA battery, the life of the mouse won't last too long before being charged. What I've ended up doing is keeping it plugged in until I need to go wireless and unplug it.
Overall, this mouse has been very enjoyable to use and being at the computer for long periods of time, the mouse had been good to work with.