Yahoo Launches Updated Flickr App With Instagram-like Features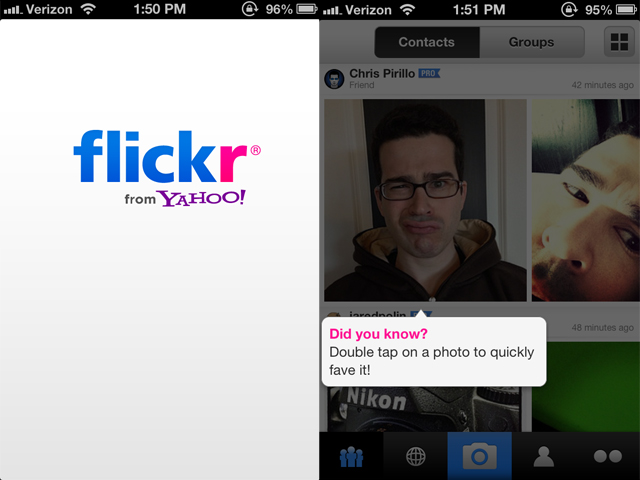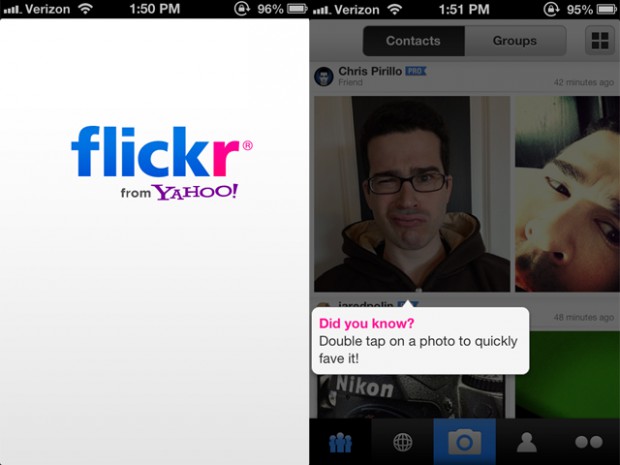 It seems like everyone these days is copying Instagram and adding filters to images. The latest example of this is Yahoo's own Flickr which has just launched an updated iPhone app that comes with many improvements including photo filters. This comes at only a short time after Twitter updated their app to support filters and Instagram updating their app with more filters.
Besides the Instagram-like filters, the app has also been updated with a simple sign in process, a new revamped look, and the added ability to sign in with Facebook or Google accounts. When you download and update the app, the app will show you around the new features and what's new inside of the app.
The app has many improvements, including the heavily revamped UI that comes from its Android app that got updated a couple months prior. This includes new ways to explore images around the site, editing metadata for your images, and more snappy new features.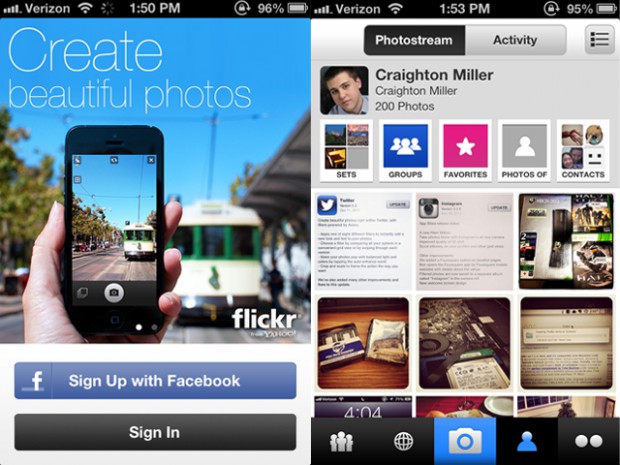 The app groups your contacts by their most recent updates on the main screen and something Flickr took from Instagram is the double tap to favorite a photo. The app also offers a section in the app that groups photos based on how interesting they are based on popularity or locaction, and the huge kicker, enables users to add filters to images. This filter service is powered by non-other than Aviary, that also powers the Twitter filters.
With Flickr's app, there are 16 camera filters providing a way to improve images with these effects. In attempt to lure people away from Instagram and Twitter, there is support for posting to multiple social media services and even email.
Flickr finally adds full group capabilities, bringing those who are apart of groups on Flickr more in touch. Profiles also got a nice overhaul with a new look and a easily accessible profile.
Will this be enough to lure back users? And why is everyone obsessed with filters?