New iMac & 13" Retina MacBook Pro Confirmed to Be Released Next Week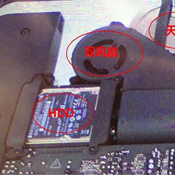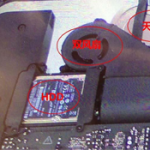 Apple's next event is rumored to be taking place on October the 23rd. Rumors are swarming in relation to what Apple will be releasing. One very popular expectation seems to be the release of the iPad Mini. While this is likely to take place, it turns out that the iPad Mini is not the only new product Apple plans to unveil later this month.
A forum thread on Weiphone.com was posted by an individual who claims to have a brother-in-law who is an employee at one of the Apple factories in China. The thread lists some of the design changes to the iMac, updates to the Retina Macbook Pro lineup, and a picture of what has been confirmed to be the internals of an iMac.
The author of the thread states that the revised iMac will be significantly thinner yet will still consist of a large lower bezel. He/she also mentioned that there appears to be a new display being implemented into the device. Could this be a retina display? If so, the revised version of the iMac will likely include an updated GPU as well. There will be a 21″ model as well as a 27″ model that will be released. From what I can decipher from the translation of the thread, it looks as though the 21″ model will be released before the 27″.
As far as the MacBook lineup is concerned, a 13″ Retina MacBook Pro has been confirmed to be released. However, the author notes that the device is undergoing delays due to thermal problems. The 15″ Retina MacBook Pro will also be receiving a small update. This update will allegedly put an end to the screen blurring and overheating many customers have been experiencing. A 13″ Retina MacBook Pro would be the perfect choice for customers who are on a tighter budget yet still want a sharp, well designed laptop.
Are you looking forward to the products that are predicted to be released? Let us know your thoughts in a comment below.
Source: 9To5Mac.com