Raspberry Pi Beta Boards Goes Up On Ebay For Big Money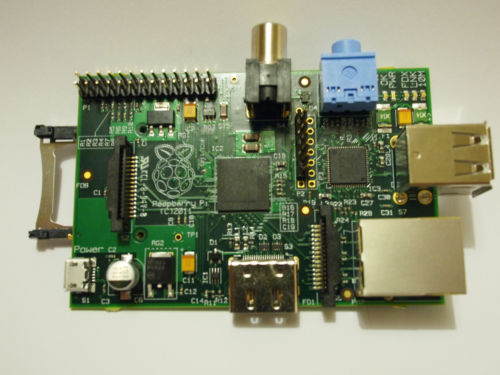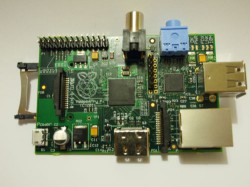 Even though the Rasberry Pi is a slow machine that runs off an ARM processor, people are plopping big money to get their hands on an early beta build of these devices.
The Raspberry Pi is a tiny, almost credit card sized computer (85.60mm x 53.98mm x 17mm) that is stuffed with a Broadcom BCM2835 700MHz ARM11 processor, and 128MB to 256 MB of ram. It pulls in 5 Volts and 1 Amp DC though a Micro USB port (or even a connection to 4 AA batteries), has a SD Card Slot to run an operating system, has one single USB port and an Ethernet port (depending on the model), and can push out video to a monitor or TV though the use of a HDMI connection or even a RCA Composite connection with a standard 3 mm audio jack. Though it cannot run Ubuntu at the moment, because of issues with newer releases of Ubuntu and the ARM processor the team are using, it can run many other operating systems that are capable of running the ARM processor; like Debian, Fedora and ArchLinux. They plan to release two models of the small machine very soon with the suggested price range of $25 for model A, with less ram and no Ethernet port, to $35 for Model B, with more ram and an Ethernet jack.
Though they are soon going to start selling these credit card sized machine, they are auctioning off the beta builds of these machine; and people are shelling out a lot of money to get their hands on these gadgets. As of right now, they are going for more than 2,000 euros (more than 3,000 USD). The Raspberry Pi foundation plan to use the money raised from the auction to deliver the tiny computers to schools with the intention to encourage kids to get to grips with coding and open-source software.
You can get your hands on an early build of these boards on their european Ebay store or wait for them to start mass production of these computers. I bet there will be a high demand for these when they come out.