Top 3 iOS Camera Replacement Apps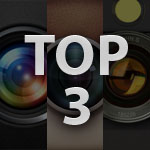 With the iPhone being one of the most popular cameras on the planet, it isn't without its limitations. In today's article we'll be going through our top 3 camera replacement apps to circumvent these limitations and take better photos with your smartphone.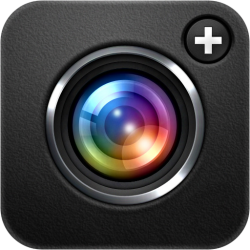 Taking the #1 spot in the paid photography apps category in the App Store, Camera+ is the most feature filled camera replacement app available. As far as shooting goes, the app features a stabilizer, timer, burst mode, and the ability to set custom focus and exposure points. Just like the native camera app, Camera+ takes advantage of the volume button to take photos if you don't like using the touch screen to take photos. The app also includes a photo editor that allows you to set custom scenes, filters, crops, and borders. Once you're done shooting the app can share your photos to Flickr, Facebook, Twitter, or to contacts via SMS and Email.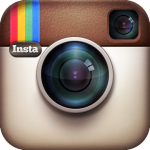 Since it's release in October 2010, Instagram has amassed over 15 Million users making it the #1 free photography app in the App Store for quite some time. The app allows you to quickly snap a photo, add filters, and share to Instagram, Twitter, Facebook, Flickr, Tumblr, Foursquare, Posterous, and via Email. If you prefer taking photos with more feature filled apps like Camera+, the app gives you the option to import previously shot photos from your camera roll. Since Instagram really focuses on being social, you're able to view images uploaded by your friends right inside the app. Instagram has quickly earned itself a permanent spot on my homescreen, and I'm sure it will on yours too.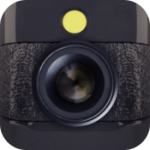 Based on the Hipstamatic 100, a cheap, toy like camera produced in the early 1980's, Hipstamatic allows you to swap lenses, flashes, and film to create a custom analog look. If you'd like to expand your collection of accessories, they offer a myriad of In-App Purchases to create an even greater number of possible combinations. The app features an interface much like the body it was based on, and even has custom sounds for certain features (Ex: you'll hear a capacitor being charged if you enable the flash). Images can be shared across various social networks, however, unlike Instagram, you cannot easily view images uploaded by other users. One really nice feature Hipstamatic offers is the ability to create stacks of photos and order prints. This makes it much easier than other apps which require you to find other services to take care of printing your photos.
Conclusion
The iPhone can be a very powerful tool when paired with the right apps. Personally, I find myself using Camera+ and Instagram on a daily basis with Hipstamatic being an app I use if I have time to create a perfect combination for the shot I'm trying to achieve. Be sure to let us know your favourite camera apps in the comments section below.