VLC App for iOS Gets Approved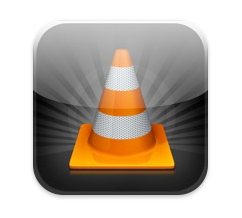 After Apple has scaled back on it rules, many apps are getting approved. One is the popular VLC app for the iPad. The apps adds support to almost any format that were previously unplayable with the native player.
The VLC app has added many formats to the device (from MPG to MKV to AVI to many more formats), although some formats (like Real Video/Audio and FLV and some more) are currently not supported on it yet and with knowing which files will work, it is relatively difficult. Also, without any hardware acceleration, there is some playback issue like not being able to show the video although the audio plays and not being able to play back HD content. Although there are downsides, the design is nice. Copying the videos is easy and quick; in iTunes, go to the app section of the device and go down to the file sharing section and you can add videos into VLC.
The VLC app is available on iTunes and is available to the iPad only. Lets just hope it gets ported over to the iPhone and iPod Touch.