Wicked Lasers Unveils LaserSaber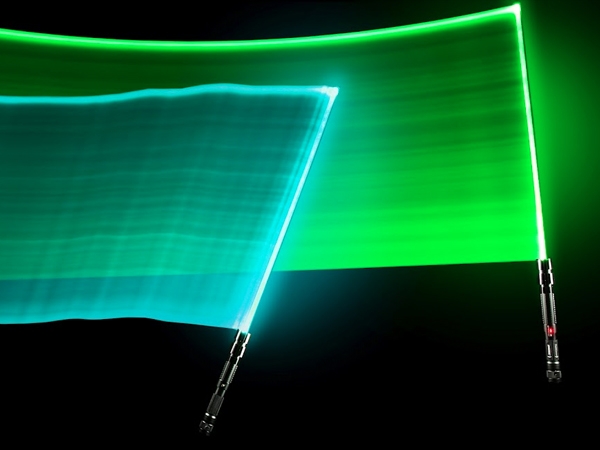 Wicked Lasers, the makers of the crazy laser pointers that is so powerful that it can destroy things and shine a laser into space, has recently unveiled a new add-on to their lasers that many geeks will want to buy. Wicked Lasers announced that they are now selling a $100 USD add-on to their S3 model lasers to function similarly like a Light Saber from Star Wars. Named the LaserSaber, to avoid any trademark issues from Lucas Films, the device will make their S3 line of laser pointers look and feel like a weapon used in Star Wars. On their product page, it says..
Are you ready to wield the world's first and only LaserSaber – a radiant blade that pulses with energy. LaserSabers are energized by the light of Wicked Lasers, harnessing the power of the force. The LaserSaber features an ultra smooth magnetic gravity system that can "power up" and "power down" the blade.
The add-on is a 32″ by 1/8″ polycarbonate blade with a anodized T6061 aircraft grade aluminum that will provide a smooth light up and light down effect. The device has a built-in optical element designed to diffuse the laser, designed to evenly diffuse the light across the device. With a metal sphere suspended permanently inside the device, it causes the optical element to create the beam grow effects. Also a magnet at the tip of the add-on to lock the laser into place and disengaged by bumping the S3 laser with sufficient force.
Though if you want to have an almost realistic replica of a Light Saber, you will need an S3 laser pointer from them to go with the LaserSaber add-on. Costing a minimum of $289.95 for the lowest end laser pointer, the 1W S3 Arctic laser pointer, the total just to have a close replica of a real Light Saber will set you back $389.90. You may just have to stick with a plastic replica.