Angry Birds Space Hands-On Review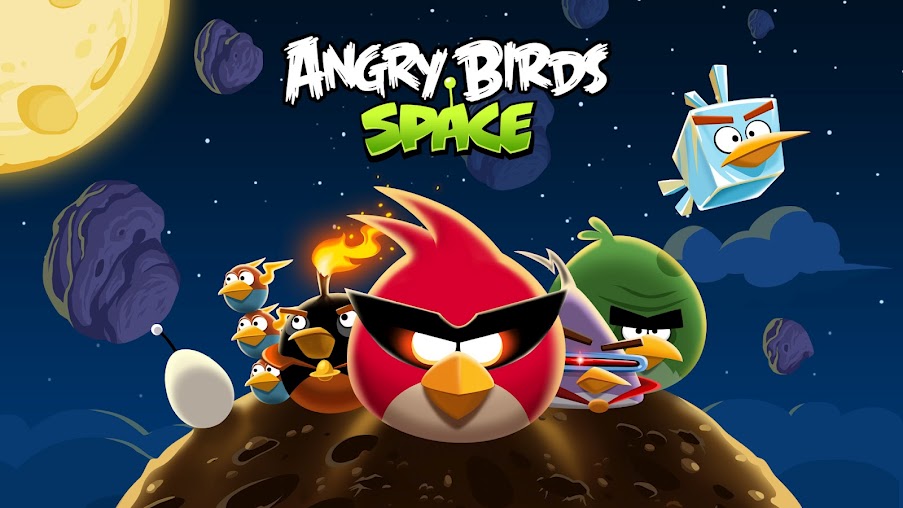 Angry Birds Space is here! After an anxious wait those lovable Angry Birds are going to space and feature maps that use gravity and the vacuum of space to propel and float the Angry Birds to hit their mark. This game is available now for the iPhone, the HD version for iPad and Android devices. The iPad version has been optimized for the new iPad retina display.
The story behind the game is that the pigs took off into a black hole into space and the bords decided to follow and ended up inside the game. The makers at Rovio have done an excellent job of using in game physics to create a new twist in the game of using gravity to help propel the birds into targets. Just like the same Angry Birds game you love this tops the charts of the Fun-O-Meter with deciding how to shoot the birds into the gravity to make them hit their target.
In the game you can also earn the use of the Eagle that comes out of a mysterious black hole and destroys everything in sight. I like Rovio's idea of earning the use of the Eagle as well as in-app payments for those who can't wait. There are those levels that you just can't beat and it's nice to be able to earn the right to use it at some point.
The game was released with many titles that will keep you playing hours on end with learning all of the new tricks and strategies of the game. If you haven't already purchased Angry Birds on any of your devices, you should strongly look into how fun and exciting this game actually is. With tons of levels to pick from and play there's never a repeating moment in the game.
Launched with initially just a couple levels, the developer has even more in store later down the road.