GarageBand for iPad Review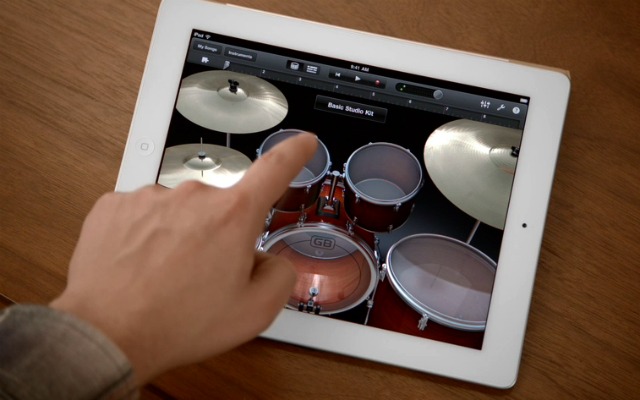 Continuing on with our week of apps, today's feature is GarageBand for iPad. GarageBand a robust music making application for everyone from the casual music makers to the professional studio recording artists. GarageBand is a powerful application for making and recording music not only from your iPad but can also take inputs from musical instruments.
On first sight GarageBand might look confusing to the new users but after taking a careful look around you'll find that the application is easy to master and very helpful to get anyone going on the right track to create a musical masterpiece.
Combining aspects of both auto played instruments and full manual musical instruments to put together parts of your song. Apple laid out a brillant layout that looks like the desktop version of GarageBand with a scrolling interface and easy editing abilities.
The application features a lot of very powerful customization options and customizability when tuning instruments and fine tuning your project to create the next best selling song.
If someone was empowered enough, they could create a full hit single with GarageBand on the iPad.