Apple Approves Google Voice App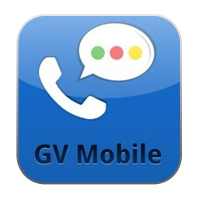 The developer of the first Google Voice app for the iPhone has released another Google Voice app that was just approved by Apple. The story is that Apple initially allowed Google Voice apps into their app store, then abruptly revoked all Google Voice apps from the App Store because Apple claimed that it duplicated features already available on the iPhone.
Any Google Voice user is aware that Google Voice does not mimic any features of the iPhone and provides a completely different user experience. The feature of the Google Voice apps provided integration with the Google Voice platform allowing users to call and text message users with their Google Voice account and not on Apple's platform.
For anyone who is unfamiliar with Google Voice it is a free service offered from Google that allows you to create a virtual phone number and have the ability for anyone to call or text message it. This allows you to give out your number to people without giving out your actual number. The features for this service include you being able to listen to voice mails online and download them. Also you are able to send and receive text messages from Google Voice's web interface.
You can pick up any of the two Google Voice apps in the Apple App Store by searching for either "GV Connect" or "GV Mobile +". The apps are currently $2.99 each but the developer has rumored that if the app trends in the store he will make it free.