Gmail Releases 2.0 Update for iPhone and iPad App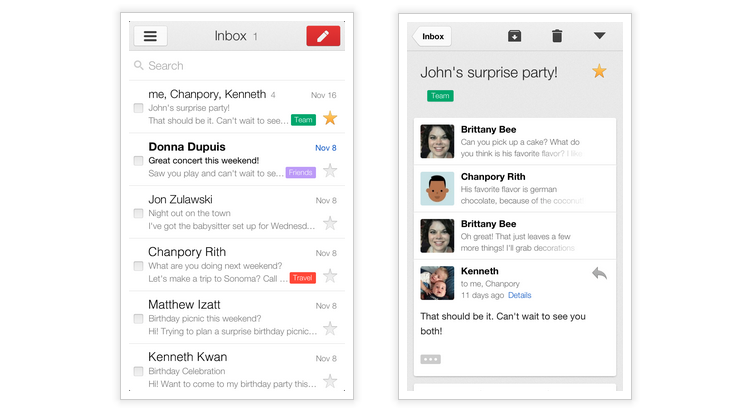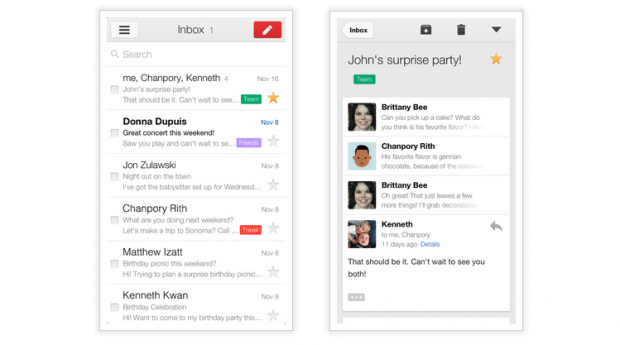 Gmail has always been a popular platform for email, it's also the hub email address for what a lot of people do. If you have a Google+ or YouTube account, you probably have a Gmail address connected to it. Some use it as just a throw away email address and some use it as a primary form of communication. If you're unhappy with the Mail app on iOS, Gmail has had an application for the mail service for a long time. Today, it's getting a much needed update to bring unity to the fragmented platform.
A little over a year ago, we reviewed the Gmail app, now over a year later we have version 2.0 that aims to make your email better than ever. Gmail's blog post on their official site outlines a couple of the new features.
With version 2.0 of the app, you'll get a totally new look and feel, plus a bunch of improvements like profile pictures in messages, numerous new animations from swivels to transitions and infinite scrolling in the message lists.
Gmail's new app aims to bring you simplicity and assistance when using it on the mobile platform. Since all of us aren't the wiz typing on the mobile platform, one of the biggest new features comes in helping you autocomplete dates and other useful information while you are typing in the app.
If you have the Gmail app on your iPhone or now your iPad, check the App Store for the update. Or if you haven't got it yet, go to the app store and search Gmail.