YouTube Updates iOS App With iPad Support, AirPlay, and Performance Improvements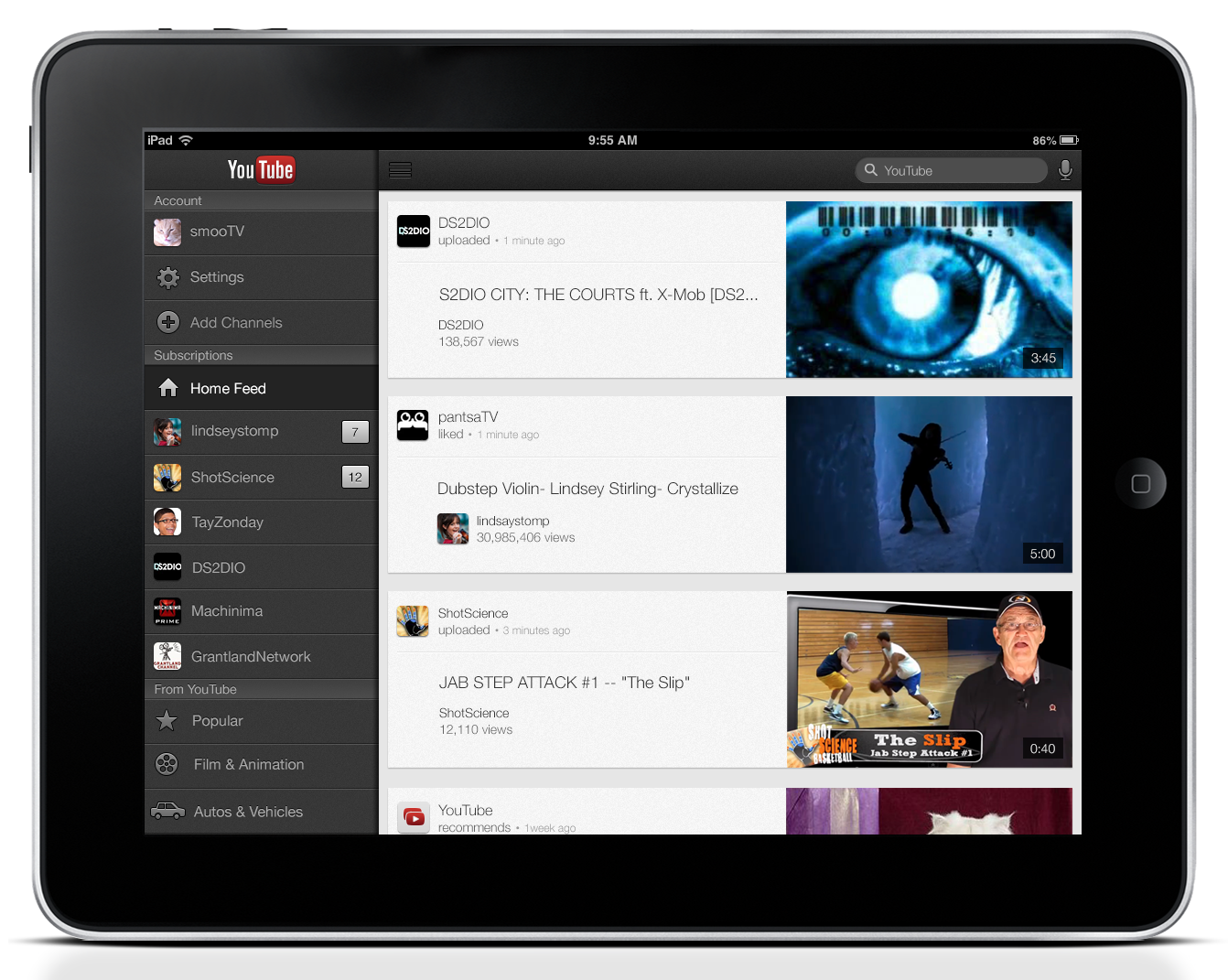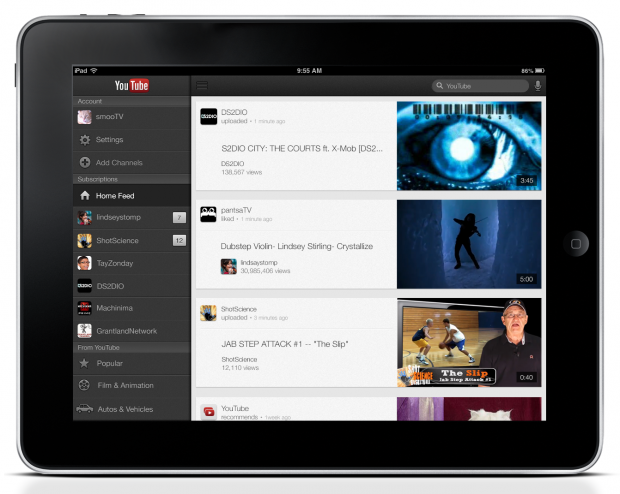 Since YouTube was removed from the newest version of iOS, Google has tried tirelessly to make a better YouTube experience on the iOS platform since they were kicked off. Its been many months and YouTube's work has paid off with a brand new version of the YouTube iOS app. Some of the major features include iPad support, AirPlay streaming, iPhone 5 support, and general performance improvements.
More than 25% of views on YouTube come from the mobile platform. This includes all of YouTube and that means a lot of people are surfing YouTube with their mobile device. The YouTube blog outlines some of the major improvements that went into building the newest app.
Just in time for the holidays, now you can download or update the YouTube app with a look designed for the iPad and iPhone 5, enhanced AirPlay support, videos that start faster and play more smoothly, and improved accessibility with VoiceOver. Enjoy Tastemade on iPad in full screen glory, or hours of flipping through Ryan Higa videos on your iPhone 5 or iPod touch.
When the app was released back in September, it had no iPad support. With the newest update, I and many others are very happy with the iPad support. The YouTube app has constantly been number one in the Apple App Store racking up a massive audience looking for a good YouTube application.
If you haven't downloaded the free app or are looking to update it, here's the iTunes link to the App Store.