Google To Unveil Mobile Payments Platform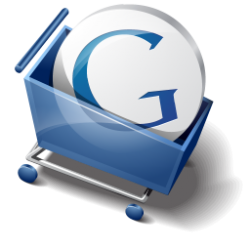 A report suggests that Google is to announce a mobile payment platform that will let customers use their Android-based device at checkout to make payments, redeem coupons, and earn loyalty points.
The new payment system will supposedly interact with near-field communication equipment attached to cash registers, effectively turning your Android-based device into a virtual wallet, according to Bloomberg. Retailers that will be launching with the product will include Macy's, American Eagle Outfitters and Subway, reports The Wall Street Journal.
This idea is nothing new to Google, the company has been talking about NFC (near field communication) payments since November of last year. We already know that Samsung's Nexus S has a NFC chip inside of the device with many others to follow soon.
A couple of months ago we learned that Google would soon begin testing NFC payments in New York, San Francisco, Los Angeles, Chicago and Washington, D.C. If Google does decide to release mobile payments this week they will be leaps and bounds ahead of Apple, who has decided not to include NFC chips in its iPhone 5 upcoming release.
While all this is going down, Starbucks isn't waiting for a mobile payment system at the device core level, they have instituted a system via the downloadable Starbucks Card app.