iPhoto for iPad Review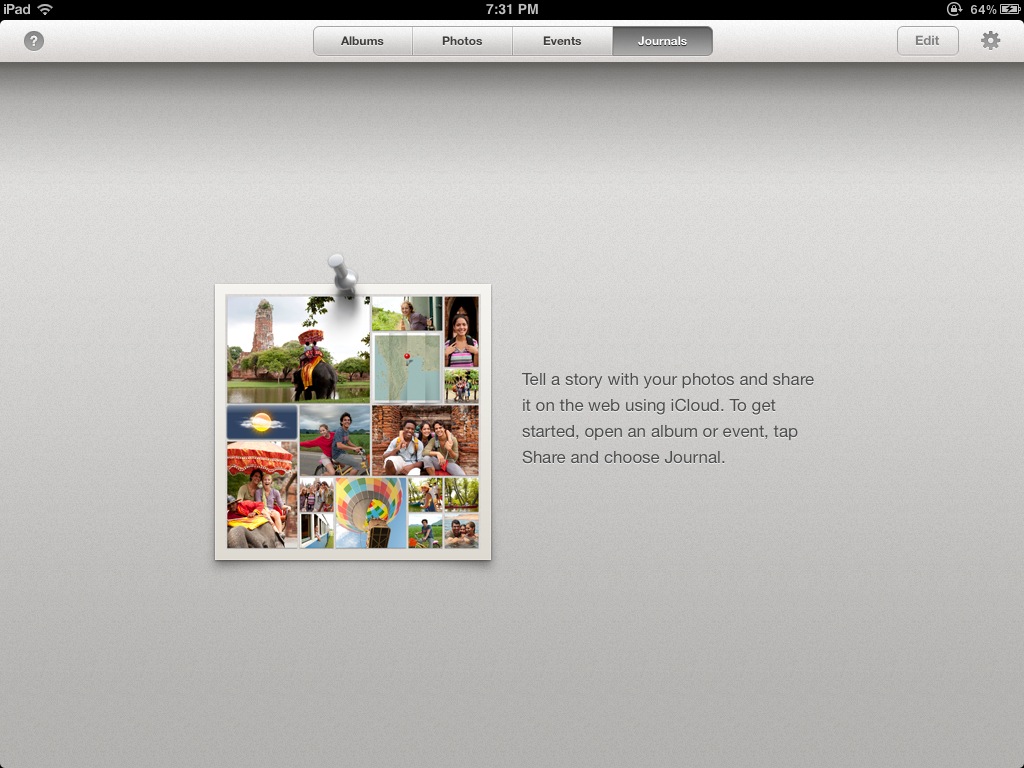 Let's take a look at one of the top grossing iPad apps out there, iPhoto. It has been specifically optimized for the iPad and is basically like Adobe Photoshop Lightroom on your iPad. This app is a must have for anyone who edits photos on their iPad.
The iPad has too many features to go over in such a short video but we can highlight some of the best ones. First off, with any photo editing software you need exposure settings and the ability to lighten or darken photos in certain spots.
iPhoto is very powerful when editing photos and has common elements and effects that you would find in higher end photo editors. Included with the iPhoto experience is the ability to keep Journals of photos. These Journals lets you organize photos just like you were scrapbooking and add different elements and modules such as maps and text boxes to create a good looking scrapbook that you can share with your friends and family.
Now, after you edited your photo you might think that it's stuck on your iPad and you can't export to your favorite services. There's a solution for that, Apple's built in sharing to popular services like Flickr, Facebook, Twitter, or even beam it to other devices.
iPhoto for iPad is defiantly full featured and well worth the $4.99 that the app costs.