Motorola Unveils New Line Of RAZR Phones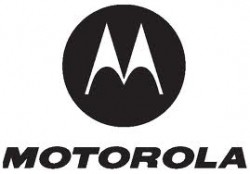 Motorola senior vice president, Rick Osterloh, announced the new, next generation, Motorola RAZR family.
The first phone Motorola unveiled is Droid RAZR HD, which has a 4.7 inches AMOLED HD screen, dual core Snapdragon S4 processor clocked at 1.5GHz, Chrome pre-installed (which Motorola claims that it is 40 percent faster than iOS safari browser), LTE, eight megapixel camera with HDR on the back, NFC, 8 GB integrated storage, 1GB of ram, and 16 hours of talk time with a 2530mAh battery. The size specs is 131.9mm tall, 67.9mm wide and 8.4mm thick.
The second phone is Droid RAZR MAXX HD, which has the same specs as the Droid RAZR HD, but with a bigger battery, and 32 GB of internal storage. The phone can do 27 hours of music streaming, or 21 hours of talk time.
The third phone announced the RAZR M (exclusive to Verizon), a 4.3 inch display with the same dual core Snapdragon S4 processor found in the RAZR HD with LTE, eight megapixel camera with HDR on the back, NFC, kevlar, Gorilla Glass, 8GB of integrated storage with micro SD for more. 1GB of RAM, Chrome pre-installed, and a "class-leading" 2000 mAh battery (20 hours of music streaming).
The  4.7-inch RAZR MAXX HD, and the RAZR HD will be available in stores "before the holidays." Additionally, the RAZR M will be just $99 (with a two-year contract) and be available for pre-order today.
In addition to new phones, Motorola announced that most Motorola phones, phones since 2011 will be upgraded to Android 4.1 Jelly Bean, and to those phone that cannot be upgraded to Jelly Bean, Motorola will give a $100 credit to the purchase of new Motorola phone. Right now the announced phones will be shipped with Ice Cream Sandwich, but will be also upgraded when it is available.
This is part two of a three part announcement. Amazon is next up tomorrow wit their new Kindle line.