OnStar Announces Facebook Integration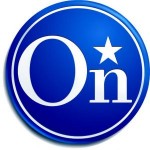 The rumor's proved right yet again, OnStar today announced integration with Facebook. This new generation hardware from the widely popular in-car technology expert onStar, will support SMS messages and audio Facebook statuses.
onStar's new technology aims to give drivers the ability to hear both their SMS messages and Facebook updates without looking down at their phone. This new technology also allows drivers to respond verbally while keeping their eyes on the road.
These new features are part of Onstar's new campaign called "responsible connectivity", which is aimed to keep drivers focused more on the road and driving and less on distractions like updating your Facebook status or sending a SMS message.
Currently this service is focused on the content side of the technology but later down the road OnStar plans to integrate more technologies with it including some geo-location applications.