The Next Apple TV Revealed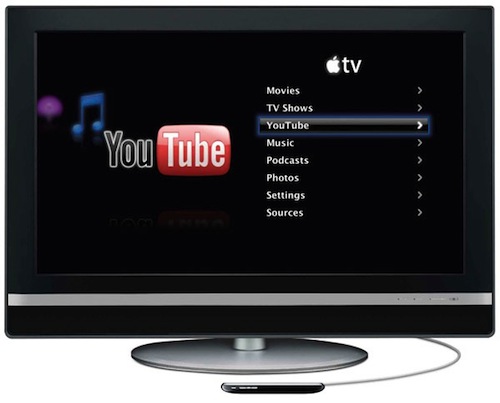 If you thought that Apple's foray into the world of home entertainment died with the last iteration of the Apple TV, you're quite wrong. This project has been in the works long before Google announced its TV solution, and it ties much more closely into Apple's mobile offerings. The new architecture of the device will be based directly on the iPhone 4, meaning it will get the same internals, down to that A4 CPU and a limited amount of flash storage, 16GB to be exact, though it will be capable of full 1080p HD! The device is said to be quite small with a scarce amount of ports (only the power socket and video out), and has been described to some as "an iPhone without a screen." Are you ready for the real shocker? According to our sources, the price-point for the device will be around $99.
Not only will this be priced to sell like hotcakes, it seems that Apple is moving away from the model of local storage, and will be focusing the new ATV on cloud-based storage, not unlike Amazon's streaming scheme, though we're talking instant-on 1080p, a la Microsoft. For those still interested in keeping their content close, there will be an option to utilize a Time Capsule as an external storage component, but the main course will be all about streaming. The new ATV will do away with its current OS X-lite variation as a operating system, and will instead adopt the iPhone OS for the underlying experience. There's no word at this point on whether apps and the App Store will be coming along for the ride, but it makes sense given the shared platform. Of course, scaling iPhone apps to that 52-inch plasma in your living room isn't exactly a no-brainer. Perhaps not surprisingly, Apple won't deliver the ATV news at the upcoming WWDC, that event will be focused on the capabilities of the new iPhone, but development on the product is most definitely full steam ahead.