Twitter Revamps Apps To Improve Search and Discover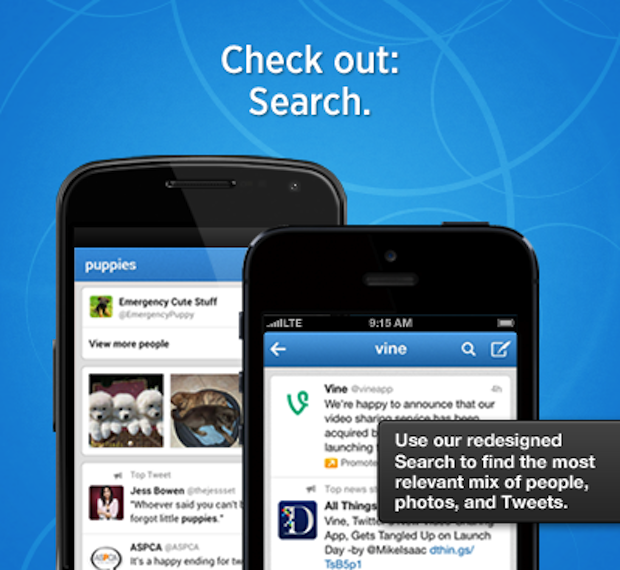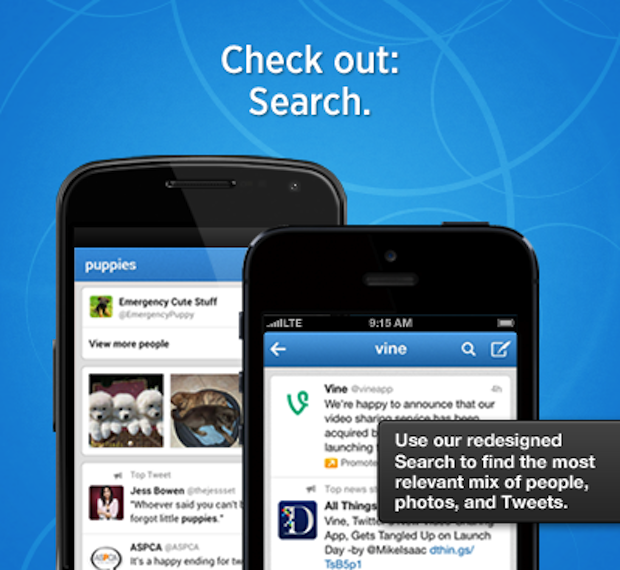 Today, Twitter is releasing updates to their iOS, Android, and mobile site to improve searching and discovering of new content across Twitter.
Twitter has yet again merged streams into simpler, single view. The "Discover" tab now shows all of your content including Tweets, Activity, Trends and suggestions of accounts to follow. The "Search" tab now helps you search more than just Tweets but content that is uploaded to Twitter. "Connect" is your new mentions tab that shows you all of your new interactions, including mentions, follows, and favorites with retweets.
Links have also got a slight update requiring only a single click to move to a website over having to tap on a Tweet then clicking through to a link.
Today we're updating the Android and iOS apps, as well as mobile.twitter.com. This release provides a single stream of content in each tab, so you can better find what's most important to you when you're on the go.
This is all Twitter's attempt to regain its mobile audience. Third-party apps are taking a lot of their mobile traffic and we've seen a decline in how many people use the official app. Twitter seems very frustrated with this as over the past months, apps are slowly being locked out of using the Twitter API in an effort to force mobile users to use their app.
I personally believe that the third-part app will prevail over Twitter's official app. My favorite being TweetBot is build a lot better that we've seen that Twitter can.
[Source: Twitter]