YouTube Releases Caputre App for iOS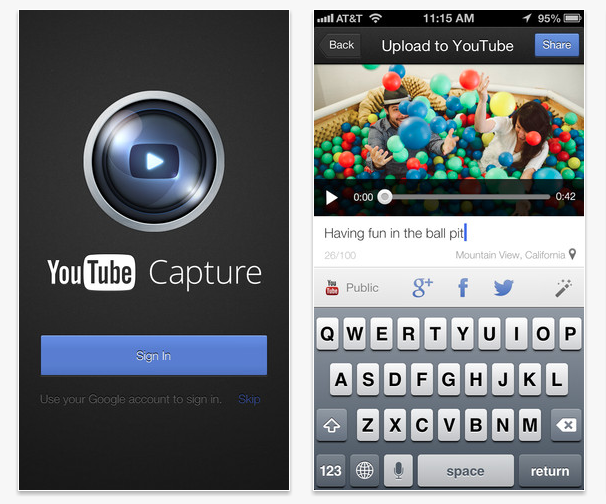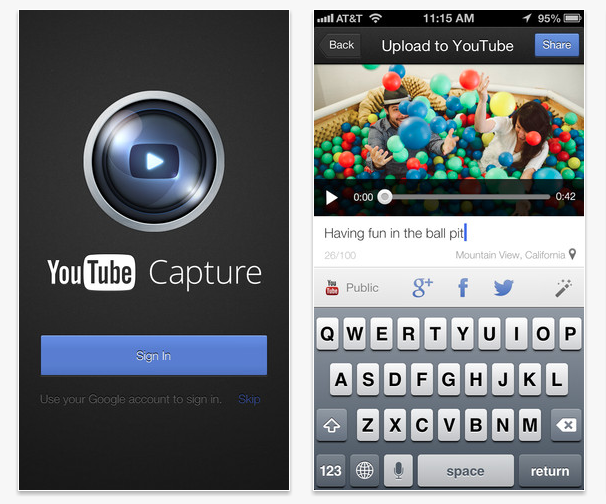 YouTube seems to be making a bold move today by releasing an app that can record videos and upload them straight to YouTube. This brings Apple's own Camera app into the firing line by aiming to replace the need for the Camera app and use YouTube's own app.
YouTube Capture is available for iPhone and iPod touch only at this time can take a video recording and upload it straight to your YouTube channel, no secondary export function required. Along with recording the video, you can even edit that video within the app before uploading it. The app gives you the ability to color correction, stabilization, trimming, and music tracks.
All of this takes on not only the Camera app but also Apple's iMovie app on iOS. In the past, if you wanted to upload a video from your iPhone to YouTube, you'd have to record it with the Camera app and if you wanted to touch it up you'd have to pay for iMovie on iOS. After you touched it up, you'd have to export it once again, go into options and click upload where it'd render it again for YouTube and upload it. This was quite a slow process but with the YouTube Capture app, everything is now in a one stop shop app that is totally free.
Along with being free and being able to edit the video, when you upload the video you can easily share it to your Twitter, Facebook, and Google+ feeds with one click.
The app is very interesting and we'll be publishing a review on it very soon.